Gravity Flow Shelving
Maximize your return on investment
Gravity Flow Shelving enhances fronting.
An organized, well-planned shelf can have a significant impact on purchase behavior.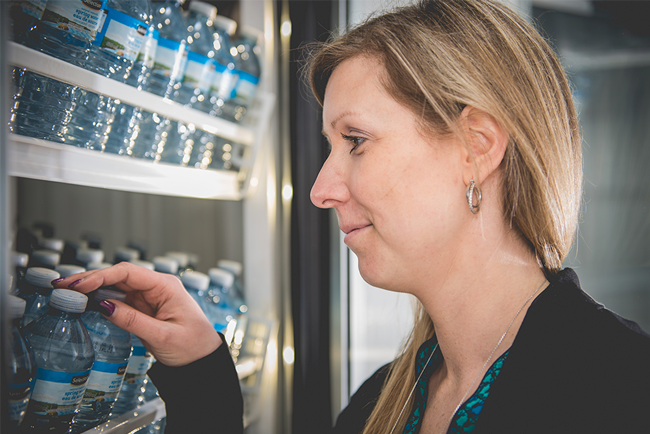 Don't let your products be caught out of sight: Gravity Flow Shelving keeps your shelves full and easily accessible to consumers.
Placing your products at consumers' reach will automatically help sales.
Advantages:
For shoppers: Enhance product presentation and facilitate shopping
For retailers: Save time on restocking, eliminate out-of-stock and maintains product freshness
For brands: Reinforce planogram efficiency.
Gravity Flow Shelving reduces restocking time by 33% while adding 15% more facings.
Fact: 90% of the time, customers will purchase a product once they've picked it off the shelf.
Fact: It takes a person an average of 9 seconds to make a purchasing decision when faced with a shelf full of tempting drinks.
Start increasing your sales today,
Quick turn around
Custom built to any door configuration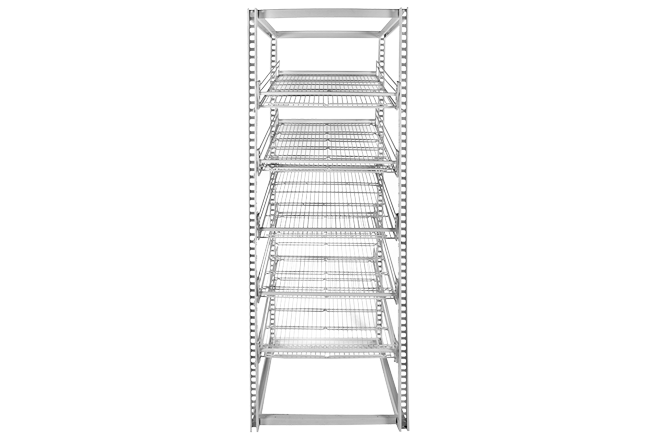 Features
Easy to assemble
Tool-free remerchandising: Snap-on, snap-off dividers

Collects spillage before it hits the cooler floor; easy to remove and clean

Stack different product sizes (cases, gallons, bottles, dairy and others)

Different options to fit any door configuration

Better product visibility

Maintains freshness: first product in, first out

Extra robust standalone design
Other benefits
Front price tag molding

Lane dividers: better lineup of products

Adjustable product stop